We are proud to announce the new Group features on Dubb!
Groups allow you to create a team group for asset sharing (presets, scripts, CTAs).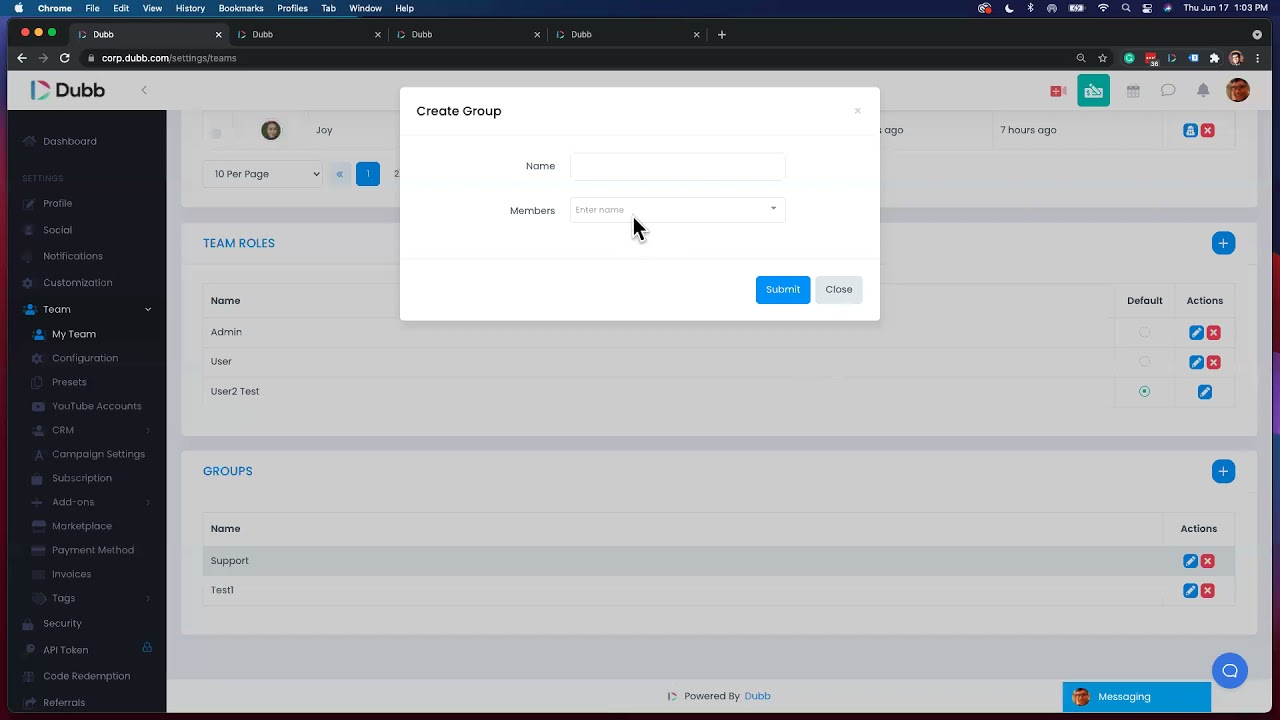 Read the support article on Groups
Also, in an effort to keep team videos more organized, the new default video filter setting is "Me" instead of "All". This will allow Dubb users to view only the videos they create within their library.
To view All team videos, simply change the option within the filter.